Spring Creek Lending Library
The Spring Creek Lending Library started because residents wanted to share their books with other readers in the neighborhood. The Library started with ten books on a shelf in a small room at the entrance of the Sports Clubhouse. Residents soon learned they could take a book and leave books they had read for others to enjoy. Soon, there were so many books that some had to be stored because the shelves were full.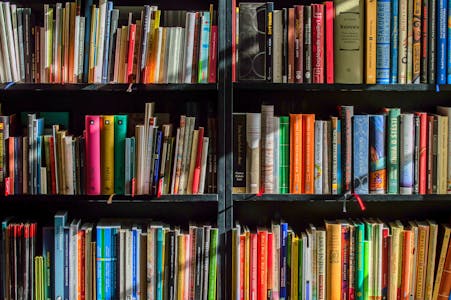 New bookshelves were built and painted by Spring Creek Community Club members in 2017 and our new larger Library, near the stairs in the Sports Clubhouse, is a beautiful addition to the neighborhood. If you have books (published within the past 10 years) or current magazines you would like to donate, bring them in and volunteers will place the books on the shelves. The Library is also accepting donations of DVDs: movies and TV/Netflix series only.
Check out the library for your next great read.