Pool
POOL CLOSED FOR THE SEASON as of 7pm, Monday, September 6.
---
SPRING CREEK POOL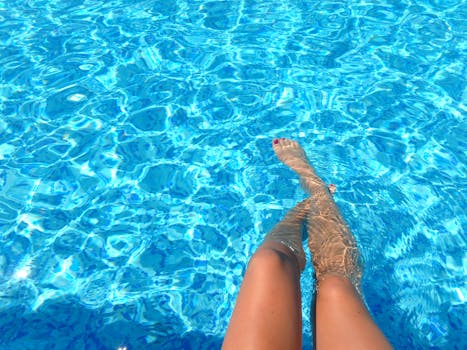 The pool is a great place to relax and make some memories. Observe the rules and procedures below so it is a fun, safe season. Traditionally, the pool opens on the Saturday of Memorial Day Weekend and closes at 7pm on Labor Day Monday.


POOL CLOSED FOR THE SEASON
Sunday through Saturday 10 a.m. – 8 p.m.

Federal Holidays 10 a.m. – 7 p.m.

When school is in session 3 p.m. – 8 p.m.
---
ENTRY PROCEDURES / CHECK IN

All members need to check in with The attendant on duty who will ask to see your pool pass. Members must sign in and must include their member number found on their pool pass. EVERYONE coming in the gate needs to have a pool pass.
---
NO LAP / EXERCISE SWIM AT THIS TIME
During the summer the pool is available for lap swim from 9AM – 10AM. There is no lifeguard on duty at that time. You must have a buddy and a signed waiver form. Download waiver form here to give to lifeguards on your first swim. Signupgenius.com reservations are not required for lap/exercise swim at this time.
---
POOL RULES & SUPPLEMENTAL RULES FOR THIS SEASON

Pool Rules and *Supplemental Rules for this season can be found in the Spring Creek Clubhouse and Sports Club Handbook link above or on the Documents and Forms page of the website. *Please make yourself familiar with both documents as you will be expected to follow them.
---
POOL PARTY FOR YOUR CHILD
A pool party is a great way to have fun,, make memories and spend time with family and friends. If you are interested in information about booking a party at the pool, contact simclubvirginia.com.
---
---
WATER AEROBICS
Classes are only taught during the summer when the pool is open. **Participants must sign a waiver.
---
Please review the Spring Creek Clubhouse & Sports Club Handbook, which includes the rules and policies for the use of these facilities.